I'm a Graphic & Website Designer from Kerala, India.
I'm Govardhan, based in Kerala, India. I have been offering professional design services since 2016 and have been growing and evolving with the industry. Over 6 years of experience in the management of the complete design process, from conceptualization to delivery. I work with many different types of  businesses, from corporates to small businesses to product companies. And have clients from India, the US, and European countries.
I'm also a documentary filmmaker. Check my photography and videos on my Instagram: @gkbhd
I'm from a prominent family that manufactures the world-famous 300-year-old Aranmula Kannadi (the second Indian product to receive GI tag).
2020 - Present (Full-time)
Founder & Creative Designer
2017 - Present (Freelance)
Web Designer & Photographer
2016 - Present (Part-time)
Sree Parthasarathy Handicrafts - Aranmula Kannadi
Technical Consultant & Photographer
Sudarsanam Central School - Sreevalsam Group
What My Clients Are Saying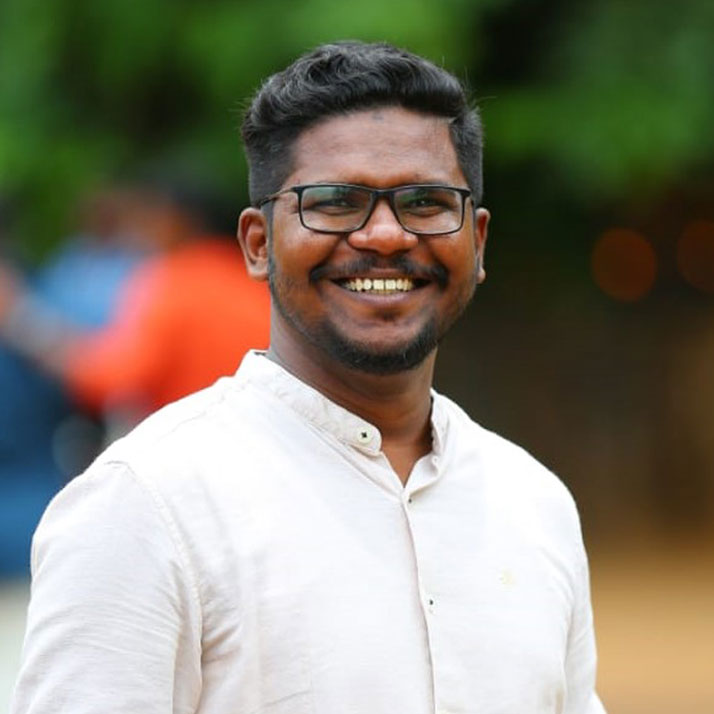 Harish Kondoor
Govardhan helped me with product photography and video editing. He is super friendly, extremely talented and I love working with him. I highly recommend him to someone who's looking for a designer who makes eye-catching results.
Sudhammal J
Many thanks for a great website, we are extremely happy with the result. Now the website looks far better than our old one. The design is amazing. Govardhan is also helping us with product photography and videography.
Dr. Arnold V S
Govardhan is wonderful to work with. He understands design in a way that brings clarity to our online goals. He helped us with digital marketing. Now we are one of the best online live German language institutes in Kerala.
Niranjan K B
I was blown away by the website design that Govardhan came up with! The website is very user-friendly and responsive on all types of devices. I highly recommend him to anyone who needs a great design.
Where can I see your professional work?
Thank you for asking! You can see my few works on my website and social media, but it doesn't include all of them.
For full transparency, I am unable to show my best work publicly because they are locked behind non-disclosure agreements. If you can contact me by phone, however, I will be able to share them with you in private during the call. 🙂
How much time would you require to get me the logo?
For the first set of logo drafts, I might require a week or two. And for the revision rounds, I might require one or two business days. 🙂
It will depend upon the scope and requirements of the project.
To get more details you can visit the contact block and send in your details. After reviewing your requirements, I'll seek to identify specifics and objectives that can affect the cost. 🙂
Do you charge per hour or per project?
I charge a per-project fee. This also helps ensure you are never in the dark about pricing or have unexpected costs throughout the project. 🙂
Can we hop on a quick call to discuss my project?
For sure! But first, I require all potential clients to fill out my contact form so that I can get some basic details about what your business does, budget, and timeline to make sure we'd be a good fit before we discuss your project over the phone. 🙂
I am from another country. Will I be eligible to avail your services?
It really doesn't matter which country you belong to or which time zone you fall into. I will be available to provide my services to you. I have previously worked for clients belonging to different nationalities. 🙂
Then we throw it out the window and start over. 🙂
I can give you the look you are going for. If you hate the first draft, I'm capable of doing a 180 and starting in a new direction. Usually, my questionnaire that you will answer at the beginning of the project helps me get a feel for the look, so it isn't often that clients feel like our work greatly misses the mark, but I'm not perfect. When I do miss, I make sure to make it right.
Who has the rights to my files once the project is over?
Absolutely! you will have complete rights over the finalized design.
Some graphic designers try to hold files hostage in order to keep your business, but with GKBHD, you get it all. That includes the copyright. I don't attempt to retain any rights on the work, although I do like to use what I've created for you to give my portfolio a boost. I believe in making every project a portfolio piece. 🙂
Have an exciting project where you need some help? Feel free to contact me for any creative project or collaboration. Let's make something great together.